The island's strong economy and state incentives are driving demand for limited space
Malta, an archipelago nation between Sicily and north Africa, has been a magnet for seafaring empires and merchants for millennia. Phoenicians, Greeks, Romans and most recently the British have landed their fleets on the Mediterranean country's shores, using Malta as a base for conquest and commerce.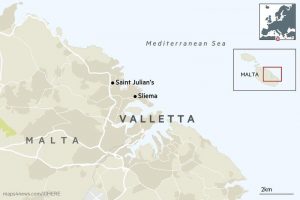 Arrivals in the capital Valletta today are seeking the spoils of peace rather than war. Since the country gained independence from the UK in 1964, Malta's economy has gradually been reshaped — and has flourished since the country's accession to the EU in 2004.
Since joining the bloc, property prices have also been on a steep incline, underpinned by a strong economy and government incentives. "During the period of our existence there has never been any one year where we did not register year-on-year growth," says Kevin Buttigieg, chief executive of RE/MAX Malta, an estate agent established in 2004.
Between 2000 and 2007, Malta's house price index rose almost 80 per cent (53 per cent when adjusted for inflation), according to property data provider Global Property Guide. Following the financial crisis, prices were more volatile between 2009 and 2013, but have been increasing steadily over the past five years.
Supply is, and will probably remain, tight. Malta is the 10th-smallest nation by area in the world — behind city states such as Monaco and the Vatican City — covering just 320 square kilometres. The country is a fifth of the size of London, and Valletta could comfortably fit inside the UK capital's Hyde Park. Opportunities to develop on new sites are therefore limited.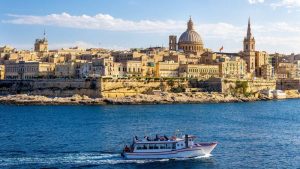 "Perhaps the most ambitious [projects] now are the skyscrapers being developed in the Saint Julian's or Sliema areas, with completion dates set for the end of 2020. Valletta is also a very much sought-after location but property there is very limited and prices have now reached historical highs," says Buttigieg, whose agency has a lengthy waiting list for property in the capital.
In part because of the limited space for new-builds, "the government has announced a number of incentives with the purpose of encouraging the restoration and reuse of scheduled property and tax incentives for clients purchasing properties in urban conservation areas", says Robert Spiteri Paris, co-managing director of Perry, an estate agent with three offices in Malta. Buyers in these areas are only required to pay half the stamp duty, normally charged at 5 per cent of the purchase price.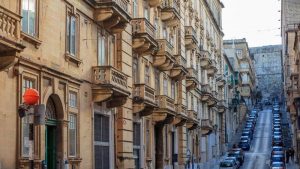 The government has also granted special designated area status to several new developments, meaning "both EU and non-EU nationals can purchase property in Malta with the same acquisition rights as Maltese citizens", according to Spiteri Paris.
Foreign buyers are a growing contingent, he adds, estimating that expats now make up 90 per cent of Perry's clients looking for rental property and half of those looking to purchase.
In part that is thanks to government incentives aimed at attracting foreign buyers, most recently a citizenship-by-investment scheme called the Malta Individual Investor Programme, aimed at non-EU buyers. The scheme has "generated property sales and rentals, as well as an assured income to the country", says Buttigieg. Rental yields in Malta, which attracts tourists throughout the year, are around 4.4 per cent gross, according to Global Property Guide.
Following five consecutive years of record sales volumes, local estate agents are optimistic. Buttigieg describes Malta as "a sellers' market" and Spiteri Paris anticipates "continuing demand for quality property in the year ahead".
Space seems to be the only constraint. Spiteri Paris identifies a lack of available stock as a challenge. At the last census, in 2011, the population density in Malta was 1,320 people per square kilometre, against an EU average of 116.6. Those seeking an escape to solitude, therefore, might be advised to look elsewhere.
Photographs: Getty Images; Getty Images/iStockphoto; Dreamstime; Getty Images/Robert Harding