For many people, Malta is very appealing not just a place to move to, but also a place to start a business in. As well as the seriously beautiful surroundings of this country, there are numerous reasons other reasons why you should move shop or start completely afresh by moving to Malta.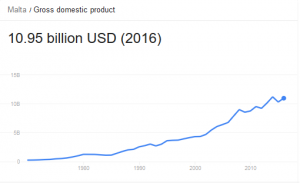 European Union's Fastest Expanding Economy
With Brexit just around the corner and the uncertainty it brings, there has actually been little to stop the rest of the EU flourishing.
Interestingly, as Malta was once part of the British Empire; it is this small country that seems to be benefiting and growing the quickest.
During 2017, Malta's GDP grew by 6.9% and according to the latest interim economic predictions by the EC, there is expected to be a further increase by 5.8% during 2018 and 4.9% during 2019.
Expanding and Modernising Employment Market Benefits All
One of the reasons for Malta's growth is the fact it has modernised things and expanded its job market.
While the bread and butter of the Maltese economy, tourism and fishing continue to deliver, the gaming and financial sectors are having increased success.
As the job market increases, the unemployment rate decreases.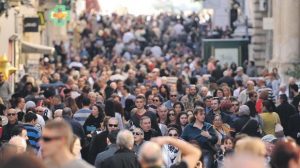 The Thriving Services Industry
When you look at the countries figures concerning unemployment a little closer, that is when you see even more reason to move there and work there.
There was an increase in the rate of employment across the board, but the age group that saw the biggest unemployment drop was the 24 to 29-year-old people.
This group experienced an incredible drop in unemployment by around 44%.
Even more interesting is the fact that 16% of those who entered employment, joined the service industry, while 24% joined the clerical support field.
As these industries continue to show incredible growth, there continues to be interest from businesses overseas.
Safe Location For Investments
There has been a considerable rise in the number of investments and trades taking place in Malta, and during the 2015 Open Market Index, the country was titled '13th most open economy in Europe'.
This increase has led to an increase in the economic growth. Malta has also been able to secure a multitude of FDI or Foreign Direct Investments.
These have taken place in numerous sectors such as aircraft maintenance, online gaming, manufacturing and financial.
Back in 2016, the position of Maltese FDI stock was at the 156.7 billion Euros mark, which contributes to the country being considered a safe place for foreign businesses to invest.
[caption id="attachment_2004" align="alignnone" width="300"]
Aerial View on Saint Julien and Spinola Bay at Dawn, Malta[/caption]
What Is In Store For Even The Outdated Maltese Infrastructures?
Although there is rapid growth in Malta the public infrastructure is not an area experiencing this growth.
In particular, sectors like housing and transportation need to change considerably to exceed the expectations of the country's blooming economy.
Over the next couple of years, there is expected to be a continuation of the attraction to Malta for new investors and as a result, the traffic and population will continue to increase as people move to Malta.
In order to successfully address that, economists have been trying to find solutions with the longer term in mind.
For example, the considerable redevelopment of infrastructures like transport and housing sooner rather than later.
This means improvements to commercial and business buildings and improved roads, along with an increase and enhancement to residential buildings, all to encourage people to move to Malta.
You need to note though, that these redevelopment and infrastructure improvements will take a lot of financing and time.
It is expected that it could take roughly 10 to 20 years before the changes are really seen.
To Conclude
If you are thinking about moving to Malta, don't think about it twice.
The Maltese Islands are beautiful, we have good job opportunities and our food is amazing.